Vertical gardens and real, living green walls by Wallgarden. Proudly made in Australia!
Visit "Find a Stockist" to see Wallgarden is available in Brisbane, Sydney, Melbourne, Adelaide & Perth. Need installation? Check stockist's marked installer.
Our DIY friendly vertical garden kit offers quality and lower cost compared to all other vertical garden systems!
Quality; Wallgarden products have more potting mix per plant, needed for root ball growth, but of most importance, better water retention. Capacity of Multi-Hang 4.7 litres/plant, Wallgarden is 16.3 litres, 5.4 litres/plant with 3 plants/pot.
DIY and get the lowest cost per sq.M. Please compare our price/sqM. to see we are half the price of most other systems. Wallgarden, use wood picket fence for uprights, Multi-Hang use 50 x 50 panel mesh, available at Bunnings and most hardware stores.
High UV resistance, to protect your Wallgarden pots from the sun and failure due to ultra violet degradation, ensuring a very long lifetime. Our products are designed and tested to handle the Australian environment.
A 10 year warranty is included with all Wallgarden products. This easily bests the small warranties offered by other vertical garden products on the Australian market.
Natural & Better Plant Growth
Plants thrive, designed to ensure natural drainage just like plants in your garden bed, further, maximum drainage holes to give correct aeration/plant.
Grow more plant varieties that grow fuller and healthier.
More Information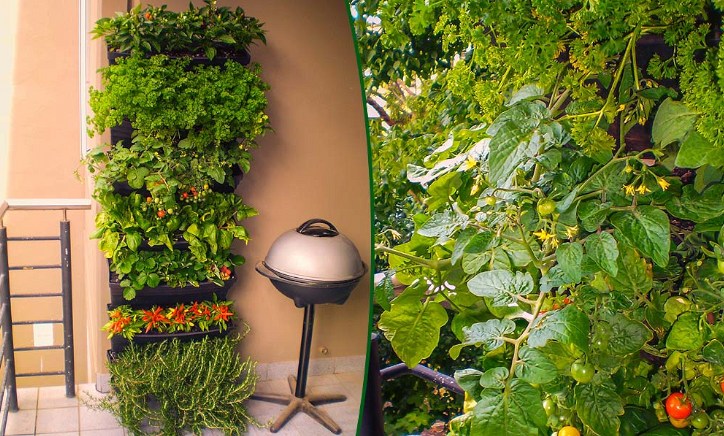 Grow Herbs & Veggies
Large quantity of potting mix per plant, excellent drainage and aeration, ensures, Wallgarden is the only vertical garden system to successfully grow herbs and veggies. Great for home DIY jobs and larger vertical farming methods.
Compare our price/M 2 you will find we are the lowest cost in Australia
More Information
More for Your Dollar!
Best of all, costing less than half the price of similar vertical garden systems, Wallgarden is easier on the back pocket! Green walls and edible wall gardens have never been so affordable.
5 x Wallgarden modules, cover one sq. metre. In most states, under $100/sq.m.
16 x Multi-Hang modules, cover one sq. metre. In most states, under $120/sq.m.
More Information
New Multi-Hang
Save money, from common building products at your local hardware store, build your own rack to clip the modular Multi-Hang.
More Information